Family Fun at Idaho's Wineries and Cideries—It's a thing!
Posted by Idaho Wine Commission on March 10 2023
Wine and cider tasting experiences in Idaho are not a stuffy, formal affair. We invite you to come as you are—even if that means with your kids in tow! There's fun to be had for the whole family. Just ask the families that attended our final Winter Wine Weekend of 2023, Family Fun Day on March 4-5.
Some of the activities last weekend for those under 21, and we mean WAAAAY under 21, included an impromptu petting zoo, coloring projects, crafts, outdoor games and scooter riding (Telaya's patio just off the Boise Greenbelt is perfect).
Idaho's wineries know how to cater to the food and beverage choices of the younger crowd as well, as seen by the popularity of the cotton candy machine at Cedar Draw Cider in Buhl, Idaho, and hot cocoa "flights" at Sawtooth Winery on the Sunnyslope Wine Trail.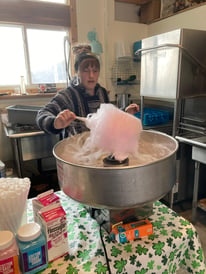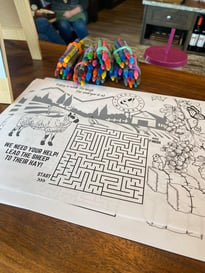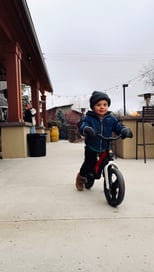 Interested in visiting a tasting room with little ones? Ditch the babysitter and read these tips on how to make it a great outing:
Call ahead and ask if there are indoor or outdoor spaces for children to play. Little ones have lots of energy and shouldn't be expected to sit at a table for long periods.
Bring a board game, crayons, or other toys for the kids or ask if wineries already have these items on hand. (Kerry Hill Winery in Wilder, known for its famous Kerry Hill sheep, provides little ones with a coloring kit to help the sheep find its hay!)
Does the winery have a large patio? Consider bringing toddler-size scooters and bikes while Mom and Dad sit outside and keep a watchful eye.
Many Idaho wineries and cideries are close to or on the vineyards and orchards where the grapes and apples are grown and harvested. Ask your host if your family can stroll in the vineyard or around the grounds while the adults sip, so little ones can see farm to table agriculture and burn off some energy.
Have an infant who can sleep through a bit of noise? Plan an outing at naptime! Enjoy some wine tasting while your bundle of joy sleeps soundly in their stroller at your side.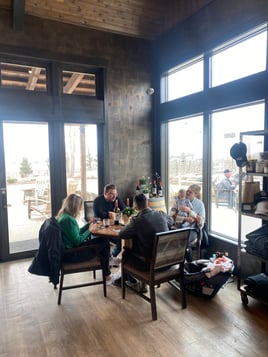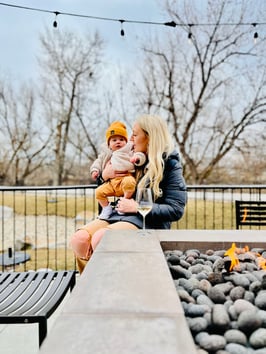 Lastly, here's a few tips about etiquette for going to wineries and cideries with children:
Much like a restaurant, do a bit of research (like that noted above) so you can plan activities for your children while you enjoy adult beverages. And as always, drink responsibly.
Don't leave your children unattended. Unattended children will be given a free puppy and a shot of espresso! JK, but you get the idea.
Feel free to interrupt the wine tasting by playing with your children. In the middle of your flight, stroll the vineyard or play a game. Tasting room staff will be happy to oblige.
And finally, don't push it. If your kids are having an off day, make plans to attend another time when everyone is sure to enjoy it.
Stay Connected
Get more information about Idaho wines, upcoming events, special offers and other exclusive content from the Idaho Wine Commission.