A Weekend in Wine Country: Sunnyslope Itinerary
Posted by Idaho Wine Commission on May 15 2023
In partnership with Idaho Wine Commission and Southwest Idaho Travel Association (SWITA)
Acclaimed wineries, the best whitewater in the country and the tallest sand dune in North America. It's all in wild and stunning Southwest Idaho.
Idaho is home to three American Viticulture Areas (AVAs) and over 70 wineries and cideries, the majority of which are in Southwest Idaho's Snake River Valley, including the Sunnyslope Wine Trail. Plan a visit and check out this sample 3-day weekend itinerary for some travel inspiration!
Know Before You Go
During your stay, enjoy a complimentary tasting when you visit any of the participating tasting rooms by showing your Alaska Airlines Mileage Plan membership and in-bound an Alaska Airlines boarding pass (paper or digital) with an Idaho airport arrival. Create your own custom case of wine or take home one from any winery and check it for free on your returning domestic Alaska Airlines flight, courtesy of Idaho Wine Flies Free.
Don't forget the packaging as well, as you'll need to bring your wines safely boxed up to the airport for your flight home. Many wineries or bottle shops can provide you with materials they have on hand.
Bring lots of water to stay hydrated between and during your tastings.
As always, please drive sober and responsibly during and after your wine tastings. There are several wine tour operators if you prefer to have someone else do the driving. Reservations are required, so be sure to plan ahead!
DAY 1
Day 1: Morning
Breakfast - Fuel up for the day's adventures at one of Caldwell's cafes and eateries. Covey Cafe and Cattleman's Cafe both offer big plates of traditional favorites like pancakes and omelets. Then get a coffee to go at Flying M Coffeeshop or Miracle Grounds, Gathering Well: Coffee and Farmacy before hitting the road.
Outdoor Adventure
Drive south to Deer Flat National Wildlife Refuge, an oasis for resident and migratory wildlife, including spectacular flocks of mallards and Canadian geese. Several walking and hiking trails, including Gotts Point Trail, meander through the refuge.
Lake Lowell Park, adjacent to the Deer Flat National Wildlife Refuge, offers hiking trails, water access, fishing, disc golf and more.
Day 1: Afternoon
Lunch at Peaceful Belly Farm & Cafe
Idaho's agricultural roots run deep, pun intended. Enjoy the best of the region's bounty by dining on the farm. Situated in the Sunnyslope Wine region, Peaceful Belly's menu changes frequently and every dish spotlights ingredients picked onsite at peak ripeness. Wine isn't the only beverage grown and created in Idaho. Peaceful Belly also creates small-batch ciders (Stack Rock Cider), from classic farmhouse styles to more adventurous blends infused with jalapeños. Open seasonally and Thurs-Sun; call ahead to confirm: (208) 402-1986.
Winery Tastings
Explore Idaho's acclaimed Sunnyslope Wine Trail. Wineries marked with * offer a complimentary tasting when you show your Alaska Airlines Mileage Plan membership and an Alaska Airlines boarding pass (paper or digital) with an Idaho airport arrival. Remember to buy an extra bottle or two to take home as part of the Alaska Airlines Wine Flies Free promotion.
Day 1: Evening
Dinner - Head back to Caldwell for dinner at Amano, a James Beard Award-nominee known for Mexican dishes that highlight local Idaho produce while sourcing ancient grains directly from Mexico. Try the Barria tacos or dig into heavier fare like the carnitas Michoacan or mole coloradito. Reservations encouraged.
Performing Arts - For those looking for evening activities, head to the Caldwell Fine Arts at the College of Idaho. The center hosts several performances, ranging from traveling shows to student-led programs, throughout the year.
Dessert - Grab custom crafted ice cream at The STIL in downtown Caldwell, voted "Boise's Best Dessert" for five years running. With a seasonal rotating menu, you'll find imaginative flavors, trusted favorites and even some booze-infused creations.
Hotel - For those seeking a more rugged experience, there are several campgrounds in the area. If you don't want to rough it, book your overnight stay in the Sunnyslope region.
DAY 2
Day 2: Morning
Day 2: Morning
Breakfast at The Griddle or LeBaron's Honker Cafe, both in Nampa
Fuel up with a hearty breakfast for a day of adventure and sips.
Outdoor Adventure - Southwest Idaho is abundant in beautiful hiking trails. Head over to Jump Creek Falls for a short yet stunning hike to see the highest falls in Owyhee County. In the summer months, the clear pool at the bottom of the falls makes a great swimming hole. Afterward, it is just a 30-min drive back to the Sunnyslope Wine Trail. Learn more, including other hikes in the region, here.
Day 2: Afternoon
Winery Tastings
Head back to the Sunnyslope Wine Trail for more Idaho wine-tasting experiences and a picnic or light lunch.
Day 2: Evening
Dinner - Head to historic downtown Nampa
Brick29: Brick29 features elevated comfort food with locally-grown ingredients plus a robust children's menu for traveling families.
2C Family Brewing Co.: Located in the historic Dewey Scales Building, 2C features American pub cuisine in a relaxed environment with community tables, an outdoor patio, live music and board games.
DAY 3
Day 3: Morning
Pack in one more excursion before you head out. Book a full or half-day guided fly-fishing excursion with one of several outfitters in the region, such as Vice Outdoors.
Or head to Celebration Park, situated along the Snake River, established as Idaho's only archaeological park in 1989. A walk through the huge basalt melon gravels reveals petroglyphs, sharing a glimpse into the Paleolithic and Archaic lifeways. Walking tours of the historic Guffey Railroad Bridge dive into southwest Idaho's early mining and railroad history.
Day 3: Afternoon
Wine Tasting
It's easy to squeeze in one more wine tasting if you have a later flight out.

Looking for more activities just a short drive away? Check out our Downtown Boise & Garden City itinerary.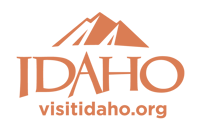 Stay Connected
Get more information about Idaho wines, upcoming events, special offers and other exclusive content from the Idaho Wine Commission.